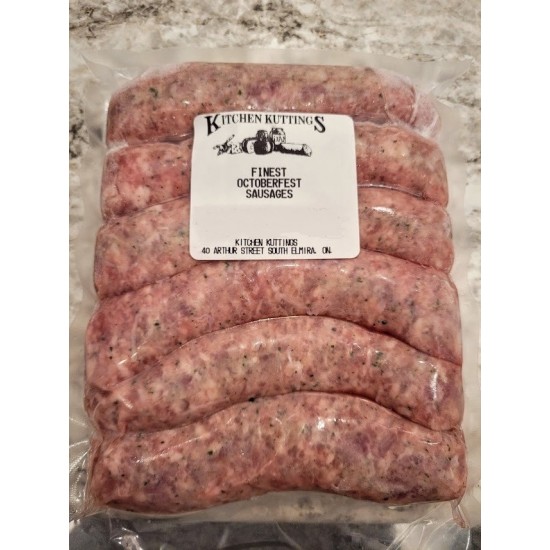 New
Freshly Frozen Plain Pork Sausages (Octoberfest Sausage)
6 links Frozen Plain Sausages ready for the barbecue! These are made local by Finest Sausage and Meats! Gluten Free, and no MSG, these sausages are a hit! They are mild in flavor, if you want more bite, try our Garlic Sausages.
Stock:

In Stock

Model:

Freshly Frozen Plain Pork Sausages (Octoberfest Sausage)

Kitchen Kuttings Cafe Inc.