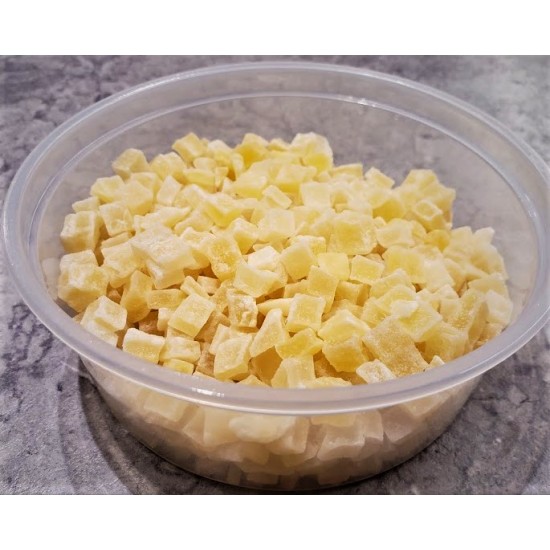 Dried Mango Slices
Price per pound. Available in 1/4 lb size.
If you chop softer varieties of dried mangoes into small pieces the size of raisins, you can use them instead of raisins or apricots in quick breads, cookies or cakes. Or, try melting your favorite chocolate and dip mango slices in half way. Set the slices on parchment or wax paper to harden.How do you soften dried mango?Put your dried fruit in a small bowl and cover with boiling water. Let it steep for 10 to 15 minutes, and then strain the fruit and discard the water. The fruit will be plumper, juicier, and softer.
Stock:

In Stock

Model:

Dried Mango Slices

Kitchen Kuttings Cafe Inc.